"UV-Packer is a highly automated and optimized packing tool."
The ultimate texturing help for any 3D artist's toolbox!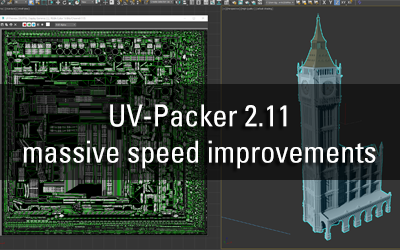 UV-packer 2.11 - Update released We invite all our customers and users to download the latest version of UV-Packer, our optimal UV-packing solution for Autodesk 3ds Max. Several weeks of research and development gave us brand-new methods that increase productivity....
Maximize your productivity!
Download a Demo Version and experience first-hand how UV-Packer improves your workflow.